Kid Friendly
Dental Office
Need a pediatric dentist? We love working with kids to make sure their dental trips are fun, fast, and painless. We offer sedation using laughing gas and accept Medicaid for children. Check out our Kids' Play Room. All kids are welcome!

Affordable Dental Care
High-quality dentistry that's affordable to everyone! We have yearly memberships that includes 25% off on all procedures!

High Tech
Dental Office
Green Tree Dental is a new, clean, and comfortable facility. We use state-of-the-art technology to provide the highest quality of care. Come by and see us today!

One-Stop Shop
We offer a wide range of services, so we can take care of any dental needs you might have. Give us a call or meet our dentist near Logan Square and Humboldt Park and discover the difference!
Family Dentistry in Chicago, Illinois, 60647
Teeth Whitening with Green Tree Dental

Are you looking for a Chicago dentist, or maybe more specifically a local dentist in Logan Square, the closest dentist in Humboldt Park, or Chicago dental care on North Avenue? If so, we invite you to look no further than the five-star rated team at Green Tree Dental. From crowns to routine cleanings for kids and teeth whitening near you, we provide the services you and your family need to create brighter and healthier smiles. Our English and Spanish-speaking dental staff proudly serve patients from all over Chicago, and we offer FREE parking. Plus, we're open on Saturday to help make your life a little easier. With same-day appointments available, we look forward to meeting you and your family soon.

Insurance We Accept
At Green Tree Dental, we accept various payment options to better accommodate our patients, including cash and most major credit cards. We also proudly work with most major PPO dental insurance providers and accept Medicaid for Children. Before your fist appointment at our dentist office, we recommend checking with your dental insurance provider about any copays or costs you may incur. For additional questions, give our office a call.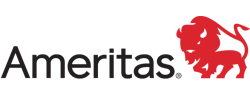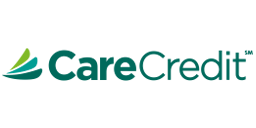 1 member
$200/year
2 members
$300/year
3 members
$350/year
Includes
2 exams, 2 x-rays,
2 regular cleanings*
up to 25% off on all other procedures
(*In absence of gum disease)
What Our Patients Have to Say