Straight teeth have more benefits than simply being more attractive. Because they are in alignment and easier to clean, there is a reduced risk of developing cavities and tooth decay. They also distribute biting forces more evenly, which reduces the wear on teeth over time. Traditional metal braces have been used for decades and remain a popular choice in orthodontics, but they can be very uncomfortable and have an unattractive appearance. A great alternative is the Invisalign®️ treatment, a system of clear aligners that gradually change the position of the teeth. This treatment is available at Green Tree Dental in Chicago.
What is Invisalign®️?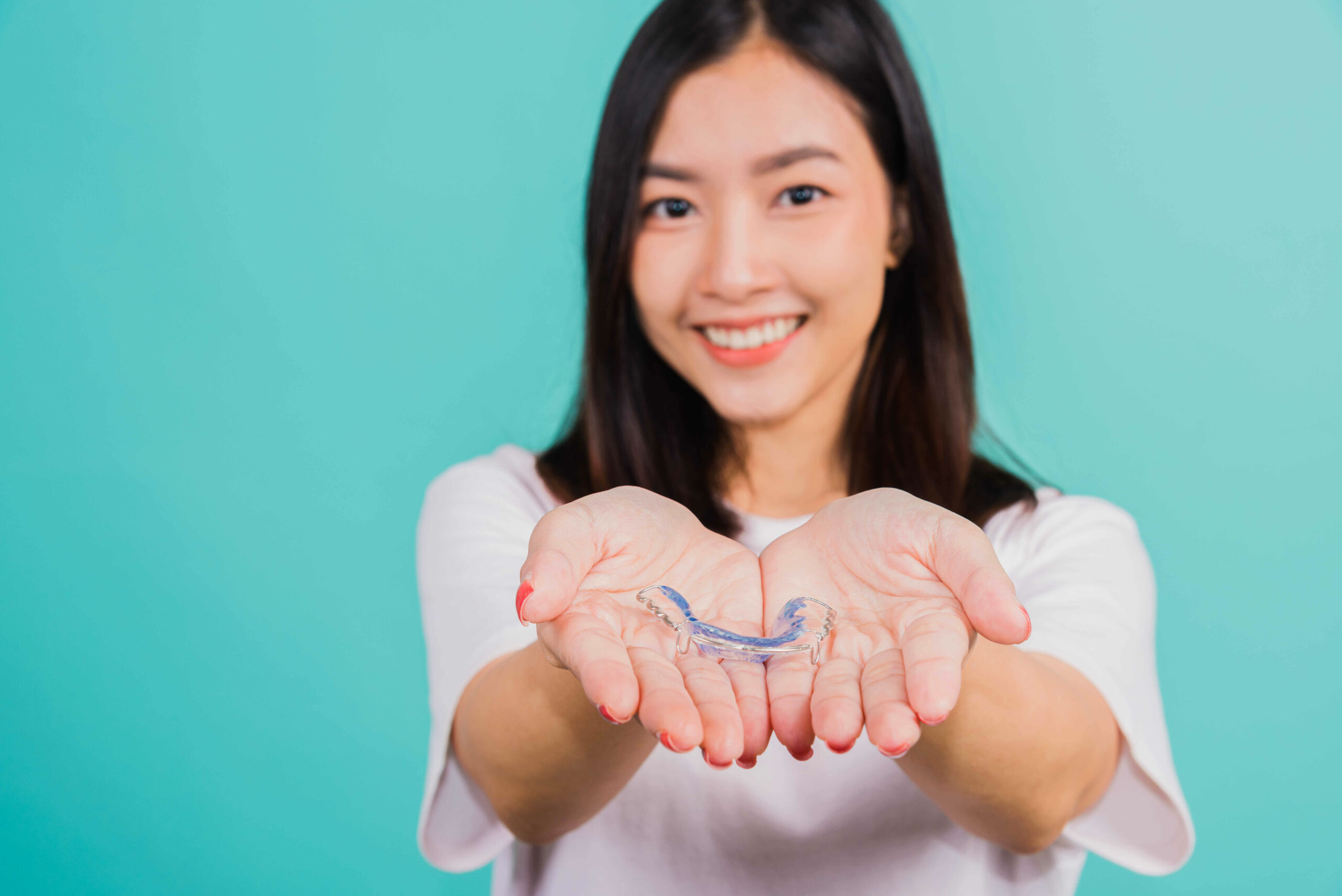 This system uses custom-made invisible aligners that work in essentially the same manner as traditional metal braces – by applying a slight but steady pressure to the teeth to change their position along the gum line. The average treatment time is about 12 months, but will vary depending on the age of the patient as well as the severity of the misalignment being treated. It can be used to treat issues such as:
Open bite
Cross bite
Overly crowded teeth
Benefits of Clear Aligners
This treatment is much more comfortable than other orthodontic treatments since no metal wires or brackets are used. This results in less irritation and less damage done to the soft tissues of the mouth. It is also practically invisible, which can be especially convenient for adult patients looking for an inconspicuous treatment. Additionally, the aligners are removable, making it much easier to clean the teeth as well as the aligners themselves.
How do Invisible Aligners Work?
An affordable Invisalign dentist near you at Green Tree Dental will first examine your teeth and take measurements during an initial consultation. A custom treatment plan will be created during this visit to map out the movement of your teeth. The aligners will be created according to this treatment plan. You will need to wear each aligner for at least 20 hours a day, taking them out only to eat and brush and floss. A new aligner will be used every week or so, according to the treatment plan. You will also be required to visit your dentist approximately every six weeks to ensure that the teeth are moving as expected. Once treatment has been completed, a retainer is usually recommended to prevent the teeth from shifting back to their original positions.
To achieve a straighter smile without the discomfort of metal wires and brackets, consider scheduling a consultation with our Invisalign dentist at Green Tree Dental in Chicago.